About the Summit Register Directions & Parking Schedule
About the Summit
Please join us on May 31st for the second annual OhioLINK Summit! Recommended by the Reframing OhioLINK Committees Task Force, the Summit is an annual information gathering and sharing event for staff from OhioLINK member institutions. Participants are encouraged to share ideas, brainstorm on future initiatives and desired services, and participate in discussions about OhioLINK resources, policies, and procedures and their impact on member institutions.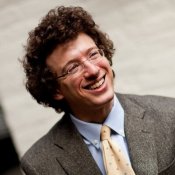 This year's Summit features an opportunity for OhioLINK library staff to take a free professional headshot (This offer is available for summit attendees exclusively), open forums, and breakout sessions on a variety of topics of interest to the OhioLINK library community.
Be sure to use the #OhioLINKSummit19 when on social media!
Registration
The Summit is open to staff from all OhioLINK member institutions. There's no fee to attend, but registration is limited to the first 250 participants. We hope you will choose to participate in this year's OhioLINK Membership Summit.  
Lunch, beverages and snacks will be provided. Attendees must pay their own travel expenses.
Registration has closed.  Please email Sean Duffy if you would still like to attend.

Directions & Parking
Directions and parking instructions are available on the OCLC website. Parking is free and located in the front of the building.
A map of the convention center can be found here.
Schedule
Presenters along with descriptions of the afternoon breakout sessions can be found here.
Time
Session Title
Presenter
8:00 - 9:00am - Registration and Morning Refreshments
9:00-9:15am
Welcome to Members and Introduction of Gwen Evans
Tiffany Lipstreu
9:15-10:00am
OhioLINK Welcome Address
Gwen Evans
10:00-11:00am
The Future of the ILS: Keynote Speaker
Roger Schonfeld
11:00-12:00pm
Resource Sharing Futures Panel
 
12:00-1:15pm - LUNCH
Time
Topic 1
Topic 2
Topic 3
1:30-2:20pm
Digital Accessibility
Behind the Scenes with e-Resources at OhioLINK
ILS: A Pragmatic View
Break #1: 2:20 - 2:35pm
2:35-3:25pm
Q&A with Cooperative Information Resources Management Committee Representatives
How Discovery Works
Member Portal Preview
Break #2: 3:25 - 3:40pm
3:40-4:30pm
ICS Roundtable
OhioLINK and You: A Basic Orientation and Overview
Maximizing Human Capital Within Your Library
Headshots
Professional headshots will take place between 1:30-3:30pm. The photographer will have makeup artists on site. These headshots are only available to the first 100 attendees.
Contact
Questions? Contact Tiffany Lipstreu, Chair of the 2019 OhioLINK Summit Planning Team.
OhioLINK Summit Planning Team
Tiffany Lipstreu, Chair (Otterbein University)
Richard Bazile (Cuyahoga Community College)
Matt Benzing (Miami University)
Alyssa Darden, 2020 Chair-Elect (Franklin University)
Sean Duffy (OhioLINK)
Morris Levy (The Ohio State University)
Tony Maniaci (The Ohio State University)
Laura Ponikvar (Cleveland Institute of Art)
Rachel Rubin (Capital University)
Kelly Shook (Kent State University)
Brad Warren (University of Cincinnati)
Philip Willke (State Library of Ohio)
Stefanie Wolf (OhioLINK)