About the Summit Register Directions & Parking Schedule
About the Summit
Please join us on May 31st for the second annual OhioLINK Summit! Recommended by the Reframing OhioLINK Committees Task Force, the Summit is an annual information gathering and sharing event for staff from OhioLINK member institutions. Participants are encouraged to share ideas, brainstorm on future initiatives and desired services, and participate in discussions about OhioLINK resources, policies, and procedures and their impact on member institutions.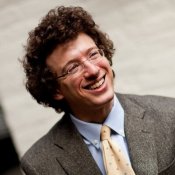 This year's Summit features an opportunity for OhioLINK library staff to take a free professional headshot (This offer is available for summit attendees exclusively), open forums, and breakout sessions on a variety of topics of interest to the OhioLINK library community.
Be sure to use the #OhioLINKSummit19 when on social media!
Registration
The Summit is open to staff from all OhioLINK member institutions. There's no fee to attend, but registration is limited to the first 250 participants. We hope you will choose to participate in this year's OhioLINK Membership Summit.  
Lunch, beverages and snacks will be provided. Attendees must pay their own travel expenses.
Registration has closed. 

Directions & Parking
Directions and parking instructions are available on the OCLC website. Parking is free and located in the front of the building.
A map of the convention center can be found here.
Schedule
Presenters along with descriptions of the afternoon breakout sessions can be found here.
Time
Session Title
Presenter
8:00 - 9:00am - Registration and Morning Refreshments
9:00-9:15am
Welcome to Members and Introduction of Gwen Evans
Tiffany Lipstreu
9:15-10:00am
OhioLINK Welcome Address
Gwen Evans
10:00-11:00am
The Future of the ILS: Keynote Speaker
Roger Schonfeld
11:00-12:00pm
Resource Sharing Futures Panel
 
12:00-1:15pm - LUNCH
Time
Topic 1
Topic 2
Topic 3
1:30-2:20pm
Digital Accessibility
Behind the Scenes with e-Resources at OhioLINK
ILS: A Pragmatic View
Break #1: 2:20 - 2:35pm
2:35-3:25pm
Q&A with Cooperative Information Resources Management Committee Representatives
How Discovery Works
Member Portal Preview
Break #2: 3:25 - 3:40pm
3:40-4:30pm
ICS Roundtable
OhioLINK and You: A Basic Orientation and Overview
Maximizing Human Capital Within Your Library
Headshots
Professional headshots will take place between 1:30-3:30pm. The photographer will have makeup artists on site. These headshots are only available to the first 100 attendees. If you are interested in having a headshot taken at the Summit, please follow the below advice from the photographer:
We will be doing casual headshots. Please come with camera-ready hair, make-up and wardrobe. There will be a Make-Up Artist present who can do light touch-ups. The Make-Up Artist can add to your existing make-up but it is difficult to take away, so if in doubt please apply your make-up with a slightly lighter hand. For men, we can apply a matte powder to reduce shine on the skin if needed. Avoid white shirts and blouses, as we will be shooting on a light background. Please avoid prominent or very strong patterns on your shirt or blouse, as it tends to be distracting. Be prepared to have fun!
Contact
Questions? Contact Tiffany Lipstreu, Chair of the 2019 OhioLINK Summit Planning Team.
OhioLINK Summit Planning Team
Tiffany Lipstreu, Chair (Otterbein University)
Richard Bazile (Cuyahoga Community College)
Matt Benzing (Miami University)
Alyssa Darden, 2020 Chair-Elect (Franklin University)
Sean Duffy (OhioLINK)
Morris Levy (The Ohio State University)
Tony Maniaci (The Ohio State University)
Laura Ponikvar (Cleveland Institute of Art)
Rachel Rubin (Capital University)
Kelly Shook (Kent State University)
Brad Warren (University of Cincinnati)
Philip Willke (State Library of Ohio)
Stefanie Wolf (OhioLINK)
OhioLINK Meetings and Communications Code of Conduct
When registering for the OhioLINK Summit, all attendees have agreed to abide by the Code of Conduct.
OhioLINK members agree to behave in a collegial and professional fashion when engaged in Consortium Activities. Behavior such as "flaming" on discussion forums or overbearing attitudes on mailing lists and in meetings is considered inappropriate and unprofessional.
OhioLINK members appointed to serve as OhioLINK Committee Chairs or Co-Chairs are expected to actively conduct the business of their committees in a fair and impartial fashion.
OhioLINK Committee and Team work is expected to be managed as a formal work assignment, not as "extra" or "as time allows" or "volunteer" work. Member institutions should support OhioLINK assignments and adjust work assignments as appropriate.
OhioLINK Committee members are expected to actively participate in meetings and discussions as follows:
Insofar as possible, be punctual and plan to stay for the entire meeting.

Respect time limits for agenda items.

Be courteous, listen attentively, and be respectful of other points of view.

Participate fully in the group exchange, and do not engage in sideline conversations, cross talk, or distracting behaviors.

Be flexible and open to change and new ideas.

Stay on task and avoid diverting attention to other unrelated topics.

Assume positive intentions by others, giving them the benefit of doubt.

Be solution-focused, seeing opportunities, challenges, and possibilities without dwelling on past slights, roadblocks or excuses.
While OhioLINK Committee members bring their own institution's perspective, needs, and priorities to meetings and discussions, OhioLINK decisions are based on what is best for the entire collective and the majority of participating libraries, not on personal or individual institutional agendas. Committee Members are expected to be able to discuss and evaluate proposals and actions from both the points of view.
Meeting materials distributed and discussed at OhioLINK Committee meetings often reflect work in progress, negotiations in progress, and drafts of announcements, papers, questionnaires, etc. As such, Committee members should use caution and discretion when communicating or distributing information based on them. Please contact the OhioLINK Central Office if you need updated or final information for presentations and communications.
Violations of the Code of Conduct on the part of an individual may ultimately result in the individual being asked to leave a meeting and/or be suspended from some or all Consortium activities; or the Member being asked to remove the individual from further involvement in OhioLINK activities.
Passed by LAC July 2018