Library Profiles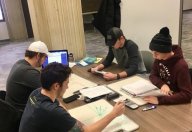 The William F. Maag, Jr. Library at Youngstown State University supports learning by providing instruction, resources, and facilities to meet faculty and students' needs.
OhioLINK recently spoke to Ana Torres and Christine Adams, co-library directors, about the library's abundance of resources provided for students and faculty.
What are your top three points of pride in your library?