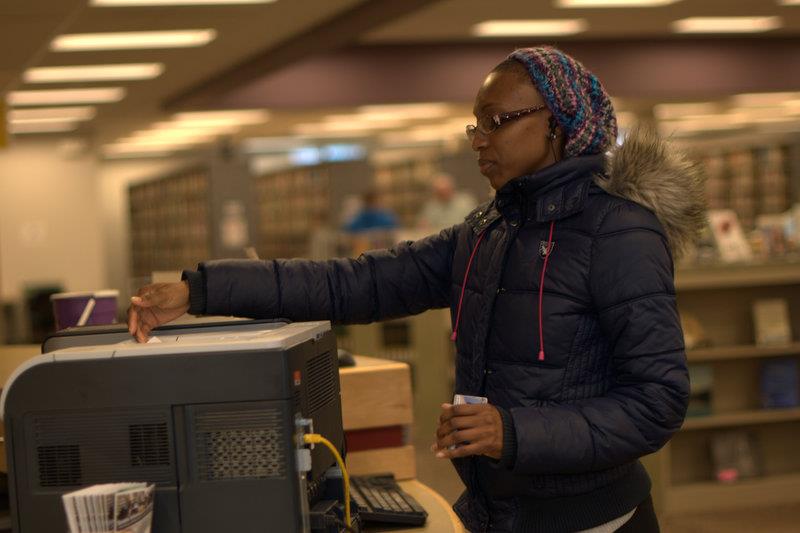 Whether Kent State Trumbull students are looking for electronic books, research articles, tutorial resources or anything in between, they can find it at Gelbke Library. Known as a clean, quiet study spot, the library serves as one of students' favorite on-campus resources.
OhioLINK met with Rose Guerrieri, the director of Gelbke Library, to find out more about what makes the library one-of-a-kind.
What are your top three points of pride in your library?
1. Our level of customer service. We strive to give the best service possible. Our philosophy is to never respond to an inquiry with "I don't know" and a shrug of the shoulders. We teach our student employees (and staff) to refer to another staff person if you can't answer an inquiry. And if our library doesn't have what they want, we refer them to another library that does.
2. The ability to give individualized attention. Because we are a smaller campus (roughly 3,000 students), we can get to know the students and their specific needs. Along with our work to provide and instruct in the use of information resources, we also provide first-line support for all our computer users. We help them with APA and MLA style formatting, running heads, etc.
3. Clean and comfortable environment. The library was remodeled about 10 years ago and we take pride in keeping everything clean and in good repair, a lot of which is done by our student assistants. Students have commented on how nice and clean the library is.
What's the most popular spot in your library for students and patrons?
Everywhere! We have 40 computers, seating for an additional 65 people, two private study rooms and an AV viewing room.
How long have you been a member of OhioLINK?
Kent State University was one of the founding members of OhioLINK.