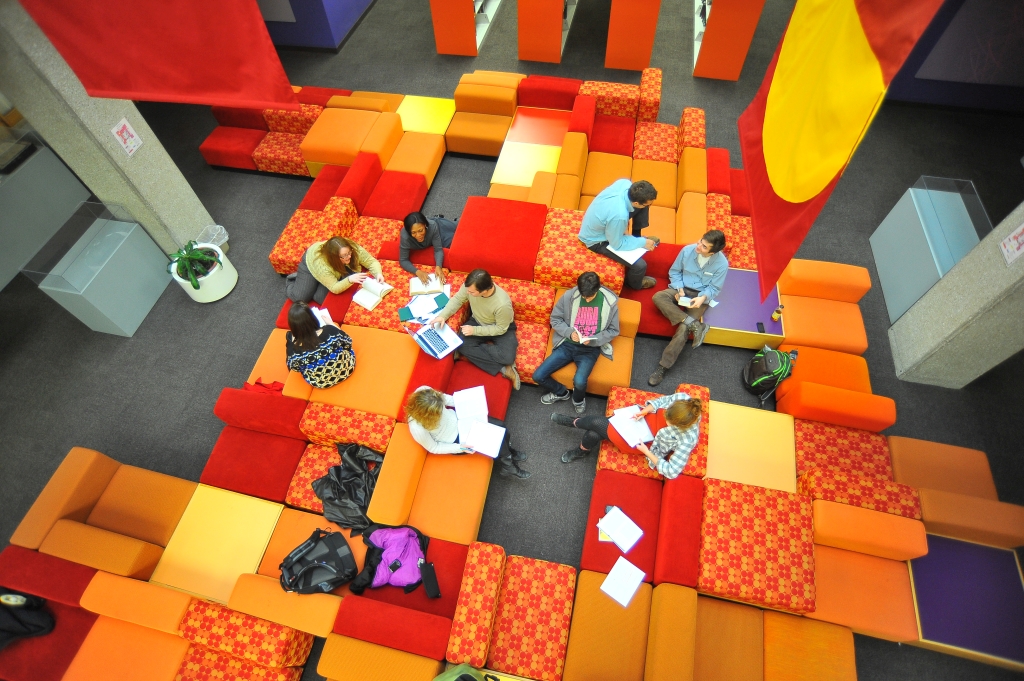 The Oberlin College Library is located in the heart of Oberlin's campus. The library serves as a gathering place for students looking for a prime study spot, and is recognized for its wide range of collections and services as it is home to more than 2.4 million print and media materials, research databases and online journals.
OhioLINK recently sat down with Oberlin College Library Director Alexia Hudson-Ward to learn more about what makes the library unique.
What are your top three points of pride in your library?

Our curricular driven collection development program, one that is highly responsive to faculty and student needs.
Our amazing student assistants that keep the doors open and frequently join the number of Oberlin alumni librarians
Our outstanding facilities that offer a wide variety of effective, attractive, and comfortable areas suitable for both collaborative and individual work

What is the most popular spot in your library for patrons?

We have a few popular spots in the Main Library. Students love the Lemle Academic Commons on the main level. It is a gathering and activity hub. The Cushion Pit on the second floor is also pretty popular and is where actor Ed Helms (class of 1996) filmed a video for a recent fundraising campaign.

How long have you been a member of OhioLINK?

We are very proud that we are the first private college library to join OhioLINK in September 1995 and began patron-initiated book borrowing on the OhioLINK system in December 1995.
If you want to learn more about the Oberlin College Library: