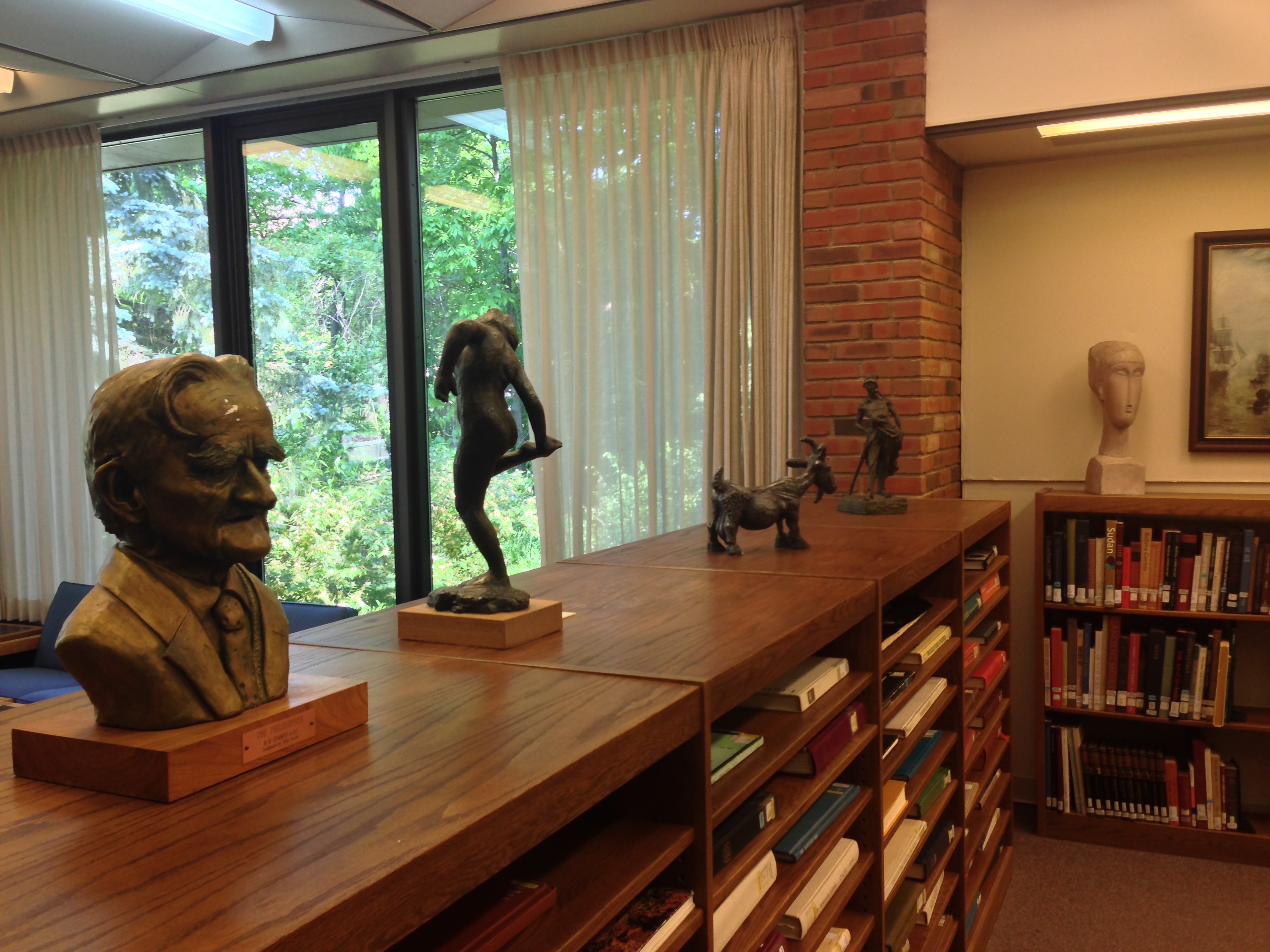 The Ohio State University Lima Campus Library is a focal point on campus. Lima Campus Library provides students with a great place to study due to its many conference rooms and welcoming environment.
OhioLINK recently spoke with library director Tina Schneider to learn more about what makes the Lima Campus Library special.
What are your top three points of pride in your library?

Our One Button Studio. It is a simplified video recording studio that has pre-set lights and sound so that anyone can make a high-quality video using just a flash drive.
Our beautiful surroundings. We are located next to the Tecumseh Natural Area, a wooded area of about 200 acres on the OSU-Lima campus. It includes some original forest (pre-settler), which is pretty special.
Our creative, knowledgeable, and flexible staff members. They are the best!

What is the most popular spot in your library for patrons?

Outside of the computer area, probably the soft seating near the full-length glass windows in the back of the library by the woods. Sometimes deer will come out, and you can always watch the birds at the birdfeeders. It's very peaceful, which I think our students appreciate.

How long have you been a member of OhioLINK?

Ohio State University is a charter member of OhioLINK, so we have been a member since the beginning (1992).
If you want to learn more about The Ohio State University Lima Campus Library: