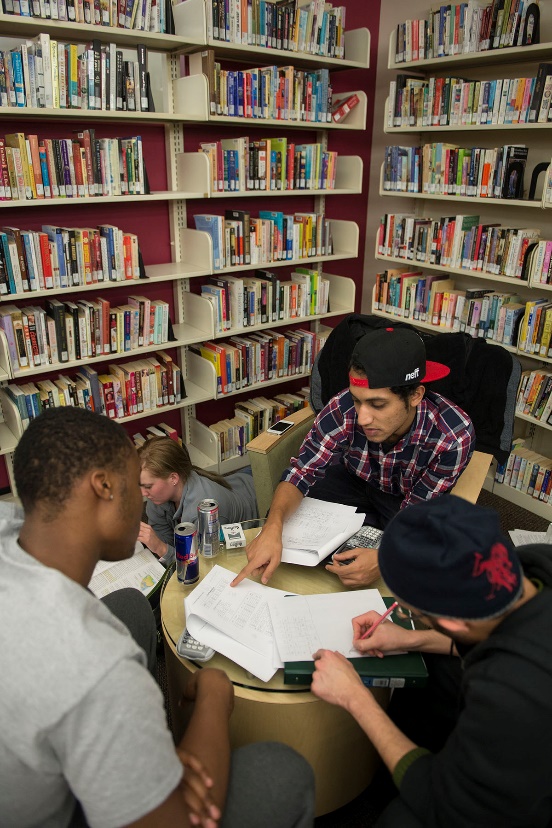 Ohio University Libraries is a staple in a Bobcat's academic career. The Libraries provides plenty of study space to freely engage in research, teaching and learning; resources that support scholarship and promote intellectual growth; and an online presence to bring information and services to the Ohio community anytime and anywhere. Librarians also help students to learn the necessary skills to be active and reflective information consumers. 
OhioLINK recently spoke to Scott Seaman, dean of University Libraries, to gain insight on some of the best resources offered by the Libraries to the Ohio University community. 
What are your top three points of pride in your library?

A university's scholarly success depends on its most basic element, its library. A great library enriches every aspect that supports academic excellence, innovative programs, and effective teaching, learning and research. The Vernon R. Alden Library, one of the busiest collaborative learning hubs on campus, demonstrates its importance to the OHIO community with nearly 2 million entrances this past year.
As students and faculty reach new levels of achievement, they find an increased need of materials to support their research and instruction. Whether it is rare or special collections, fine arts, or electronic resources—the Libraries' collections are heavily used.  Last year, there were over 1.6 million downloads of articles; 1.2 million unique page views of its website; and almost 16,000 questions answered.
While the Libraries' general and special collections have many strengths that support the University's core curriculum, it is the Libraries' professional staff, working closely with faculty to integrate the Libraries' over 200 years of acquired collections into their academic disciplines, who enhance every aspect of Ohio University's academic experience.

What is the most popular spot in your library for patrons?

The Vernon R. Alden Library's second floor Learning Commons is a hub of collective learning year round—and it is home to the Libraries' User Services reference librarians. This video, A Day in the Life of Alden Library, captures the 24/7 use during finals week. The seven-story building on the Athens Campus sees plenty of activity as students prepare for the semester's last round of exams, often logging hours into the early morning or even all night. Keep your eyes peeled for Bandit the therapy dog or the traditional coffee and donuts during Final Bites.

How long have you been a member of OhioLINK?

Ohio University Libraries is a founding member of OhioLINK, and has a rich history of pioneering accomplishments, such as:

It can be said that online cataloging as we know it today began in 1971 when Ohio University's Vernon R. Alden Library was the first library in the world to generate an electronic record. That online cataloging system, created by OCLC, later became a pioneer in networking library materials.
For more on Ohio University Libraries, visit: