Tiffin University's Pfeiffer Library provides its students and visitors a quality of service that is greatly appreciated. This quality of service could not be accomplished without the teamwork within the library staff.
OhioLINK recently spoke to Catie Carlson, library director, about more of what makes this library the best place on campus to seek and find information and resources. 
What are three things you have the most pride in at your library?
Quality of Service: Whenever I talk to people on campus, I always want to know three things they wished the library did more of and three things that should never change. Without competition, those on our campus are always so thankful for the level of service we provide. As the director, it is great to know that those on campus know they can come to the library seeking help and will receive the help they need.
Teamwork: We have a small staff in the library. Because of that, we work collaboratively as a team. I am not sure the library could operate with our quality of service if we did not work together on everything. It's wonderful to know as well that I have a team that is capable of working so closely.
Students: Students are why we have our job, but they also make it possible to do our job. Our small staff makes us very reliant on our students who can get job experience while working on their education. With them in every part of our work and library, it is hard not to take pride in them.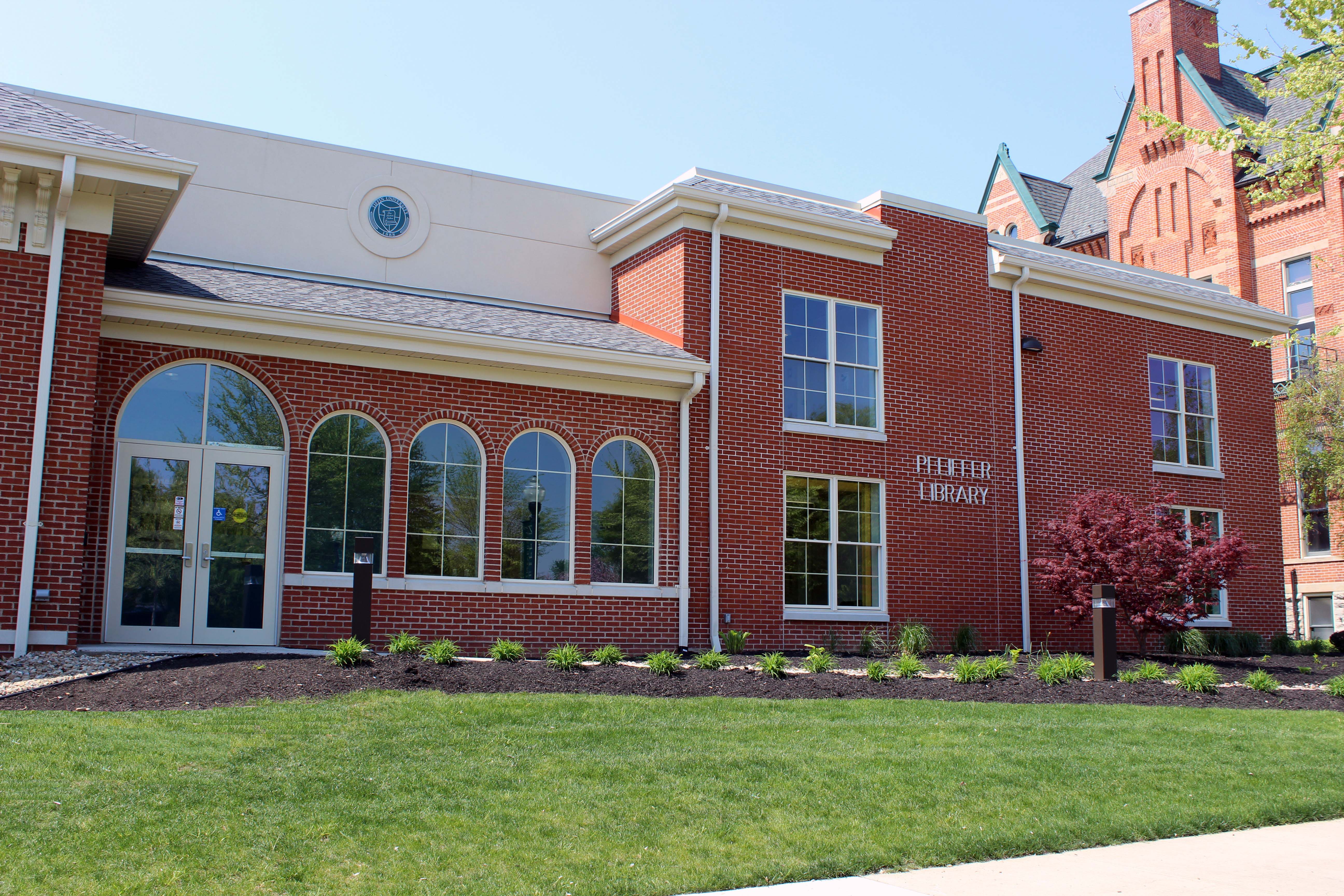 What's the most popular spot in your library for students and patrons?
There is this cafe table on our upper level. It's a little quieter up there and there are big, bright windows to look outside if you wish. This particular table is also situated just so that you can peer down to the lower level and see exactly who is coming and going from the library. It's ideal for completing the hard work and the people watching.
How long have you been a member of OhioLINK?
Tiffin University has been a member of OhioLINK since 1999. Personally, I have been a part of OhioLINK since I was an undergraduate student. At that time, I probably didn't fully understand OhioLINK, but I did know I got a lot of my course readings and research from other universities.