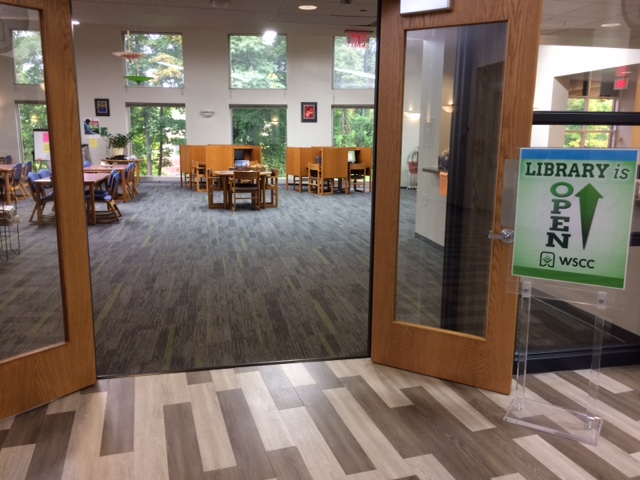 The staff at the Carson K. Miller Library at Washington State Community College strives to provide students with the proper resources they need to pursue their academic endeavors.
OhioLINK reached out to the Carson K. Miller Library director, Mary Lou Moegling, to discuss the emphasis the library puts on providing students with what exactly they are looking for.
What are your top three points of pride in your library?

The staff's priority is to meet students' needs. They are always delighted and excited to help student's understand and complete their work in a timely manner.
Secondly, through OhioLINK, our campus' students can access resources equal to those available to every other Ohio college student.
Lastly, our campus hosts eight health technologies programs that make heavy use of our library resources as students prepare to become health professionals.

What is the most popular spot in your library for patrons?

Our reading area is large, airy and has huge windows that allow us great views of the nearby trees. We enjoy the scenery in spring, summer, fall, and winter!

How long have you been a member of OhioLINK?

We have been a member since 1996.
Yo learn more about Washington State Community College's Carson K. Miller Library: