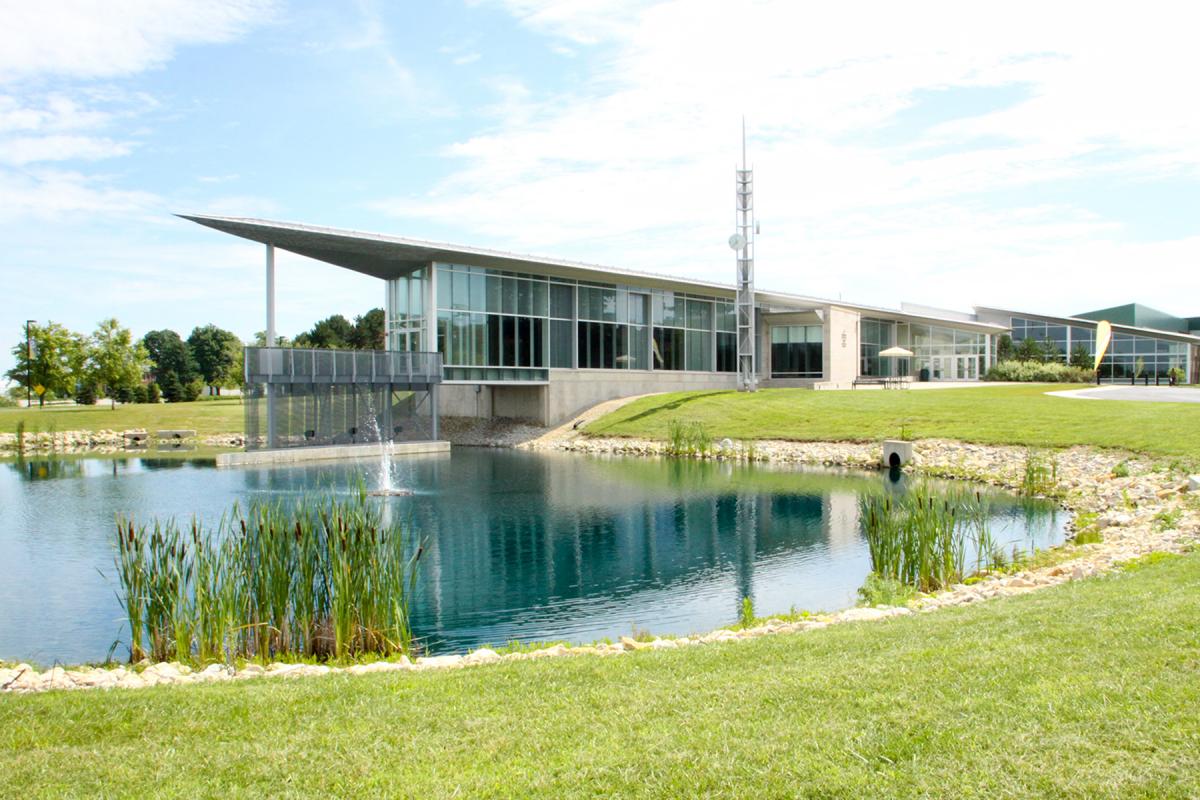 In their jobs as professors and eTutors at Edison State Community College, Beka Lindeman and Melinda Spivey have fielded their share of questions from students throughout the academic year. However, toward the end of the semester, when term paper deadlines surface, students finally start digging into the resources their instructors gave them long ago. Lindeman and Spivey said they hear one question in reference to eTutoring over and over again:
"Why didn't you tell me about this sooner?"
Of course, as any educator can vouch, they did.
"I think a lot of times, the students know about it sooner, they just don't know they know about it," said Lisa Hoops, director of the college's library and learning center. "Then when they need it and they use it, they're like, 'Oh, I should have been using this all along!'"
This is exactly the point Edison State's instructors and staff try to drive home throughout the semester. While tutoring is often associated with struggling students, the team at Edison emphasizes that eTutoring provides a resource to continuously improve student work from the comfort of wherever they can land with a computer.
Edison State's diverse student population of more than 3,000 on campuses in Piqua and Greenville includes nontraditional students enrolled in online-only classes who rarely set foot on campus, necessitating online resources for student success. They also serve high school students participating in the Ohio Department of Higher Education's College Credit Plus program, who make up 35 percent of the active students using eTutoring. The online tutoring option meets a need for these students who have a hard time attending tutoring sessions at the learning center due to time constraints or the intimidation factor.
"It's almost this in-between safe spot for them," Lindeman said. "Going to the learning center and asking a tutor for help is kind of scary, but submitting a question online or submitting a paper and getting feedback is this in-between — even though it's still a tutoring experience, they don't see it as a tutoring experience, and they're a lot more likely to do that." 
As a former eTutoring coordinator and current English instructor, Spivey sees her students reap the benefits of eTutoring through their writing. Students can submit up to three drafts of a paper through the Online Writing Lab. Tutors respond with specific feedback, comments and an identification of patterns and weaknesses within 24 to 48 hours. This reinforces the idea that writing is a process that usually requires multiple drafts and, ideally, multiple eyes for review.
"Writing is a process, and it takes multiple drafts to do it," Spivey said. "(Students) don't think they need help with their paper, but then they get it back and say, 'OK, there are some things I could really work on here.'"
Staff members from the Edison State library and learning center offer classroom demonstrations at the beginning of the academic year, during which they walk students through the eTutoring platform. They also provide instructors with fliers and handouts they can use in their classroom as well as their online course sites with instructions on how to use eTutoring. Lindeman said the most successful way to encourage students to use eTutoring is through instructors who advocate for the program.
"That's really where our success comes from … we have instructors who are really on board," Lindeman said. "If you want to implement (an eTutoring) program, find an instructor who wants to partner with you and wants to use it in their classroom." 
#
Written by Audrey Carson