Libby Davis, one of OhioLINK's student interns, helps implement marketing strategies through social media as well as assists with various office tasks. The Columbus native has been working with OhioLINK since high school.
As a third-year student majoring in marketing at Ohio State, she has found her passion while working at OhioLINK and plans to continue on the marketing path after graduation.
Libby recently discussed with OhioLINK her plans for after graduation, her involvement in clubs at Ohio State and the reason you will never hear her sing in front of a crowd.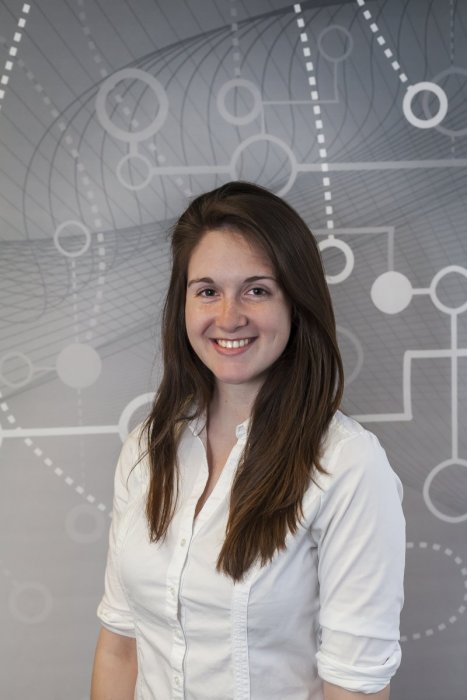 What are your responsibilities as a student intern at OhioLINK?
I help with a lot of tasks that need to be completed when people need to devote more time to something else. I like to help anywhere that I can. I also help with document organization and run things to the State Library that need to be delivered to our members. During the summers I do a lot more with marketing and running social media campaigns.
How long have you been with OhioLINK?
I've been here for almost five years. This is my first job and I've held it since high school.
Why did you decide to come to OhioLINK?
I've always been a library enthusiast. I've had a library card since I was in preschool and I treated my public library like a second home. Now I'm at my college library all the time and I think what OhioLINK is doing for college libraries is really important, especially with tuition rising. I also thought it was an interesting organization and I thought it would be a good resource to get acquainted with going into college.
What do you plan to do after you graduate?
I'd like to have a job in marketing but I'm pretty open to different options on where I want to work. I've been looking into sports marketing for the teams around Columbus because they have really great fan bases and it'd be really great to become part of that community.
What made you interested in marketing?
I've always liked the problem-solving aspect of marketing. I like understanding why people do certain things. I also like the advertising side of marketing because I like being creative. I thought marketing was a good bridge into that.
What organizations are you involved in at Ohio State?
I'm a member of the sorority Chi Omega. We do a lot of service work and run fundraisers for the Make-A-Wish-Foundation. My sorority actually got recognized for being one of the campuses that gives the most, which is exciting.
I'm also in the Fisher College of Business Student Exchange Program as an ambassador. We are ambassadors for business students who are studying from abroad. We take them to quintessential Columbus spots and also tourist spots across the country. Last semester we took exchange students to Chicago and Niagara Falls just to let them get a feel for the U.S.
What might surprise people about you?
I've been told that I'm a really good singer, but I have horribly crippling stage fright, which is another surprising fact. I once did a presentation in one of my classes and I blacked it out because I was so nervous.