Erin Kilkenny, OhioLINK's cataloging assistant, earned her undergraduate degree in art history & visual culture from Denison University and is currently working on a Master of Library and Information Science from Kent State University. Erin came to OhioLINK from Southwest Public Libraries, where she was an adult reference assistant.
Erin recently talked with OhioLINK about her goals for after graduation, her passion for dairy and her unexpected bookmark collection.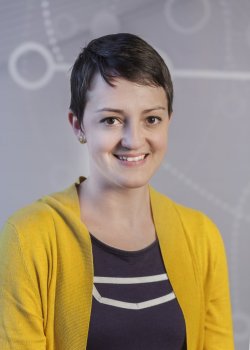 How long have you been with OhioLINK?
I've been with OhioLINK for three months – I was just hired in July!
What are your responsibilities as OhioLINK's cataloging assistant?
I assist my manager, Emily Flynn, in copy cataloging resources that OhioLINK purchases. I also...