COLUMBUS, Ohio (

Jul 16, 2013

) —
Chancellor John Carey today acknowledged the important role distance education and online tutoring are playing to increase student access to higher education, as well as to ensure academic success.
Carey spoke to academic professionals who gathered in Columbus for the third annual meeting of staff members of the Ohio eTutoring Collaborative and OhioLearns, initiatives of the eStudent Services unit of the Ohio Technology Consortium (OH-TECH), a division of the Ohio Board of Regents.
"eStudent Services brings 21st-century technology into the classrooms and homes of Ohioans, providing access to knowledge without the barriers of distance and time," Carey said. "This organization is not just for online students. It can improve the academic and personal experience of all higher education students."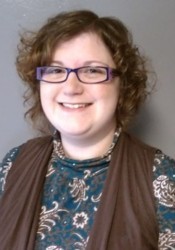 Carey also recognized Beka Lindeman, a writing tutor at Edison Community College who won this year's Diane J. Goldsmith award for excellence in eTutoring. The award is sponsored by the Connecticut Distance Learning Consortium and recognizes tutors from among the nation's 100-plus colleges that utilize eTutoring. Lindeman was recognized for her impact on the development and delivery of online tutoring.
"By leveraging the technology, information and expertise of its member organizations, OH-TECH members deliver next-generation technologies and world-class expertise that benefit students, professors, researchers and Ohio's economy," said Caroline Whitacre, Ph.D., vice president for research at The Ohio State University, which serves as the home and fiscal agent for OH-TECH and its member organizations. "Because of the work you do," she told conference participants, "students have better access to higher education through e-learning and virtual tutoring."
Currently, more than 40 colleges and universities participate in the Ohio eTutoring Collaborative, which is North America's largest such organization. The collaborative serves the academic support needs in a student-centric environment that prepares students for personal success and responsible citizenship.
In its brief three-year history, Ohio's free eTutoring statewide initiative made online tutoring available to nearly 150,000 students. Trained tutors from the current participating institutions provided nearly 6,000 hours of personalized instruction during the past academic year.
OhioLearns is an online catalog that lists distance-learning courses, programs and degrees offered at Ohio colleges and universities. This fall, the catalog will list more than 2,500 courses and more than 530 degrees that are available online.
In Ohio, distance-learning enrollment has grown by more than 200 percent since 2004. Distance-learning enrollments around the state make up 24 percent of all four-year college and university enrollments, and 32 percent of all community college enrollments.
A division of the Ohio Technology Consortium, eStudent Services helps develop, promote and deploy innovative online support services for all students, including those who take online, blended and face-to-face courses. Distance-learning tools contribute to factors of completion, persistence and retention for students striving toward their educational objectives. At the same time, eStudent Services tools also contribute to Ohio's goal of graduating more college- educated citizens. For more, visit www.oh-tech.org.