Akron, Ohio (Aug. 16, 2018) – OhioLINK, the ALAO (Academic Library Association of Ohio) Scholarly Communications Interest Group, and The University of Akron's Affordable Learning Initiative group co-sponsored the inaugural Affordable Learning Ohio Summit at The University of Akron on Aug. 1-2. 
The event was designed to help foster information sharing amongst Ohio's institutions already engaged in, or trying to start, affordable learning initiatives. About 150 librarians, instructional designers, faculty members, and administrators representing more than 40 institutions attended the two-day event. Presentations included discussions on course design, funding open textbooks, engagement efforts, and open educational resource (OER) creation.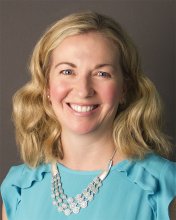 "The importance of this movement is evident from the interest in an event like this," said Anna Bendo, OhioLINK's director of affordable learning initiatives. "It's exciting that we have all this momentum. I see it continuing to grow and OhioLINK's involvement evolving in different ways. We are looking forward to showcasing the development of content for 22 high-enrollment courses on our OER Commons microsite and to continue educating and advocating for affordable learning through our group of Affordable Learning Ambassadors."
The pre-Summit on Aug. 1 was designed for those in the early phases of their affordable learning initiatives, helping those attendees understand how to get involved and start their own institutional efforts. The main Summit on Aug. 2 featured presentations and panels with representatives across the state who shared their own experiences with affordable learning initiatives.
By hearing the experiences of institutions already down the affordable learning path, attendees gained an idea about how to start their own efforts, what obstacles to expect and how to overcome them, along with where to find great resources.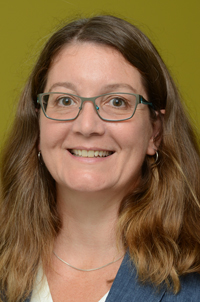 To maintain that effort, OhioLINK has a central area on its website that was developed for members to share experiences, resources, and information. Other key takeaways from the Summit included the importance of diversifying an affordable learning strategy and building a network of support. 
"It was exciting to bring together all the ways affordable learning can happen," said Aimée deChambeau, Ph.D., dean of University Libraries at The University of Akron. "A concentrated effort on reducing the cost of learning for students is important for their success as well as to ensure more equitable access to education across the state.
"Ohio is the perfect place to do this because we have such a long history and tradition of sharing resources, especially with OhioLINK allowing us to collaborate and cooperate easily across the state. We can reach into the different corners of the state that might need resources the most, and where those students can benefit the greatest from this support in their education."
Supported by the Ohio Department of Higher Education, Affordable Learning Ohio is OhioLINK's series of initiatives to lower the cost of college for Ohio higher education students by assisting our member libraries and campuses in identifying strategies for Open and Affordable Learning textbook and course material adoption, and helping locate statewide shareable library materials as well as OERs that are no cost or lower cost to students. 
If you have any questions about Affordable Learning Ohio, please contact Anna Bendo at abendo@ohiolink.edu.
OhioLINK: Connecting libraries, learning and discovery, OhioLINK creates a competitive advantage for its 120 member institutions of higher learning and supports student success in the state of Ohio. Delivering both infrastructure and negotiation prowess, OhioLINK provides students, researchers, faculty and staff with access to research collections rivaling top university libraries in the United States and internationally—at a fraction of the cost. OhioLINK also connects library services, print and digital collections among its member institutions and manages collaborative services, including eTutoring, statewide Affordable Learning textbook initiatives, and Open Educational Resources.