COLUMBUS, Ohio (

Jul 18, 2014

) —
Karen Boyd, director of the Ohio eTutoring Consortium run by the Ohio Board of Regents, has been named the 2014 Outstanding Administrator as part of the annual Diane J. Goldsmith Excellence in eTutoring Awards.
Under Boyd's leadership, the number of schools participating in the Ohio eTutoring Consortium has more than doubled. eTutoring is a growing collaborative effort between Ohio's two-year and four-year institutions that allows undergraduate students to interact with trained tutors in numerous academic areas. The Diane J. Goldsmith awards, named for the executive director, emeritus, of the Connecticut Distance Learning Consortium (CTDLC), provide the eTutoring community with an opportunity to recognize outstanding tutors, administrators, and professionals who have had a significant impact on the development and/or delivery of online tutoring services.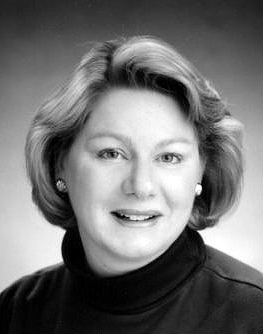 "Karen's award is well deserved," said Ohio Board of Regents Chancellor John Carey. "She is to be commended for all of the work she does for our schools and our students related to eTutoring, which is a valuable resource that is available free of charge to help all of our students succeed."
Thanks to Boyd's efforts, the state is now subsidizing the cost of the eTutoring platform for participating schools, making it easier for smaller schools with limited budgets to participate. Boyd's work supports the expansion of the eTutoring program around Ohio, as well as the expansion of eTutoring use on each campus.
"As Karen's colleague, I could not be happier or prouder to see her receive this high honor from her peers," said Carolyn Caggiano, assistant director of academic programs for the CTLDC, which assists with eTutoring programs around the country. "All of us at the CTDLC and eTutoring send our heartfelt congratulations." 
eTutoring provides academic support for traditional classes, online courses, and for distance learning students. eTutoring is available beyond the hours of on-campus academic support centers, and for students who cannot make it to campus. A clearinghouse of electronic academic resources is available when students access the eTutoring website. To learn more, visit https://estudentservices.org/e-tutoring.
---