COLUMBUS, Ohio (

Feb 29, 2016

) —
OhioLINK is excited to welcome Judith Cobb to our team as the Digital Curation Coordinator. This position will work closely with the Manager of Member and User Services to ensure long-term access to digital content managed by OhioLINK. In her new position, Cobb will manage OhioLINK's implementation of the Ex Libris Rosetta digital preservation platform and develop related policies and procedures.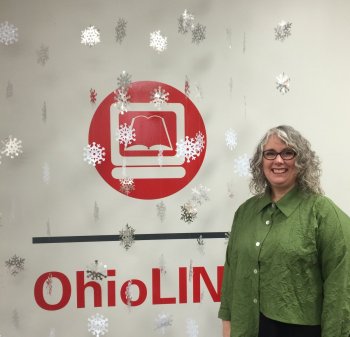 Prior to joining OhioLINK, Cobb spent over a decade at the Online Computer Library Center, Inc. (OCLC), most recently as a product manager for digital collection services. Cobb also served as an Assistant State Archivist at the Ohio History Connection, where she managed daily operations for the State of Ohio Archives and the Local Government Records program. Cobb obtained her master of library science from the University of Buffalo and holds a Bachelor of Arts degree from Houghton College.
OhioLINK Executive Director Gwen Evans welcomed Cobb saying, "Given the amount and variety of digital content OhioLINK owns and manages locally, responsible stewardship is very important to our organization. We are looking forward to working with Judith and implementing a solution to protect the state's investment in digital content."
Cobb brings with her a wide portfolio of experience in digital preservation and metadata management, skills which will be essential to implementing a digital preservation program. OhioLINK's locally hosted content represents a multi-million dollar investment on the part of the state and OhioLINK member libraries. It includes one of the largest electronic journal collections in North America, an electronic book collection, the electronic theses and dissertation center—a collection from 30 institutions—and a digital resource center that includes a substantial amount of music and video.
With her years of experience and enthusiasm for digital preservation, we are excited to welcome Cobb to the OhioLINK team.