Theda Schwing, OhioLINK's Catalog Coordinator, earned her bachelor's degree in integrated mathematics education from Miami University and her master's in library science from Kent State University.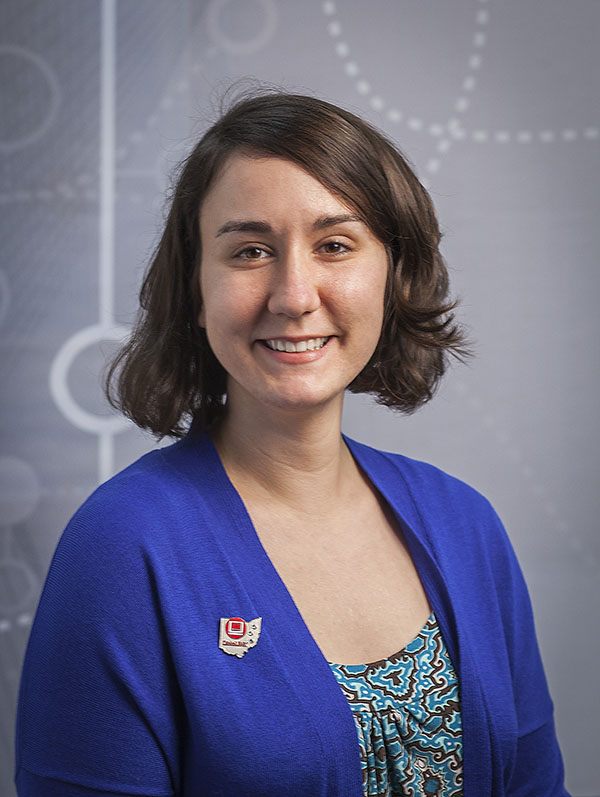 Most recently she was the Technical Services Librarian at East Central University in Ada, Oklahoma, where she worked closely on her library's migration to Sierra and their implementation of the EBSCO Discovery Service. Theda, who comes from a family of librarians, is following in their footsteps. 
OhioLINK recently talked to Theda about her passion for the job, her marathon accomplishments, and her surprising talent for juggling. 
What are your responsibilities as OhioLINK's catalog coordinator?
My main responsibility is to maintain the three library catalogs that OhioLINK runs: the Central Catalog, which is a consortial catalog for the academic libraries that are OhioLINK members; the Serials Catalog, which OhioLINK uses to manage some electronic resources like eBooks and content in the Electronic Journal Center; and the Ohio Depository Catalog, which is a shared library catalog for three of the Ohio Regional Depositories in the state. In a typical week, "maintaining" could be anything from installing updates to the catalogs, to tracking down an issue with a particular record.
What led you to this profession?
I have always known that I would be either a teacher or a librarian. Immediately after graduating from Miami, I went to Japan and taught English for about three years.
When I returned to the United States I decided to look into librarianship since I had worked in education for a few years. It turned out that the decision wasn't strictly either/or. I've found that working in an academic library or for an academic library consortium, as I am now, combines the best parts of teaching with a constantly changing profession.
It probably also doesn't hurt that my mother, grandmother, aunt and one cousin are all either librarians or work in a library. Libraries are, and have always been, important in my family.
What goals have you set for yourself for this year?
This year I am working on pulling more information out of the Central Catalog. OhioLINK and its members can use this information to answer questions about what resources are available, how those resources are used, and how effectively the system works.
What accomplishment are you most proud of?
In January of this year, my entire family of six went to Disney World, and in two days we all completed a half marathon followed by a full marathon -- something that I never thought I would be able to do. Training for those two races took a lot of time, effort and commitment, and I'm very proud of my whole family for sticking with the difficult training schedule and seeing it through to the end.
What's something about yourself that might surprise people?
One of my hobbies is juggling. The fun but sometimes frustrating thing about juggling is that you teach yourself to do one kind of pattern and then deliberately break that pattern to learn a new one.
What's your favorite thing to do in Columbus?
Since moving to Columbus, my dog Kumo and I have started participating in dog agility classes once a week at Sky Dogs agility club. We've been doing agility for about a year and have found it to be a lot of fun. It's also as challenging for me as it is for Kumo, since doing well takes a lot of planning, concentration, and, like most things, practice.
What do you like to do in your free time?
I really like making things, so in my free time odds are good that you'd find me sewing, quilting, knitting or gardening. 
Three things you cannot live without?
This is a hard question for me. I don't know that there is anything that I couldn't live without as long as I had my family, my friends, and a project to work on.