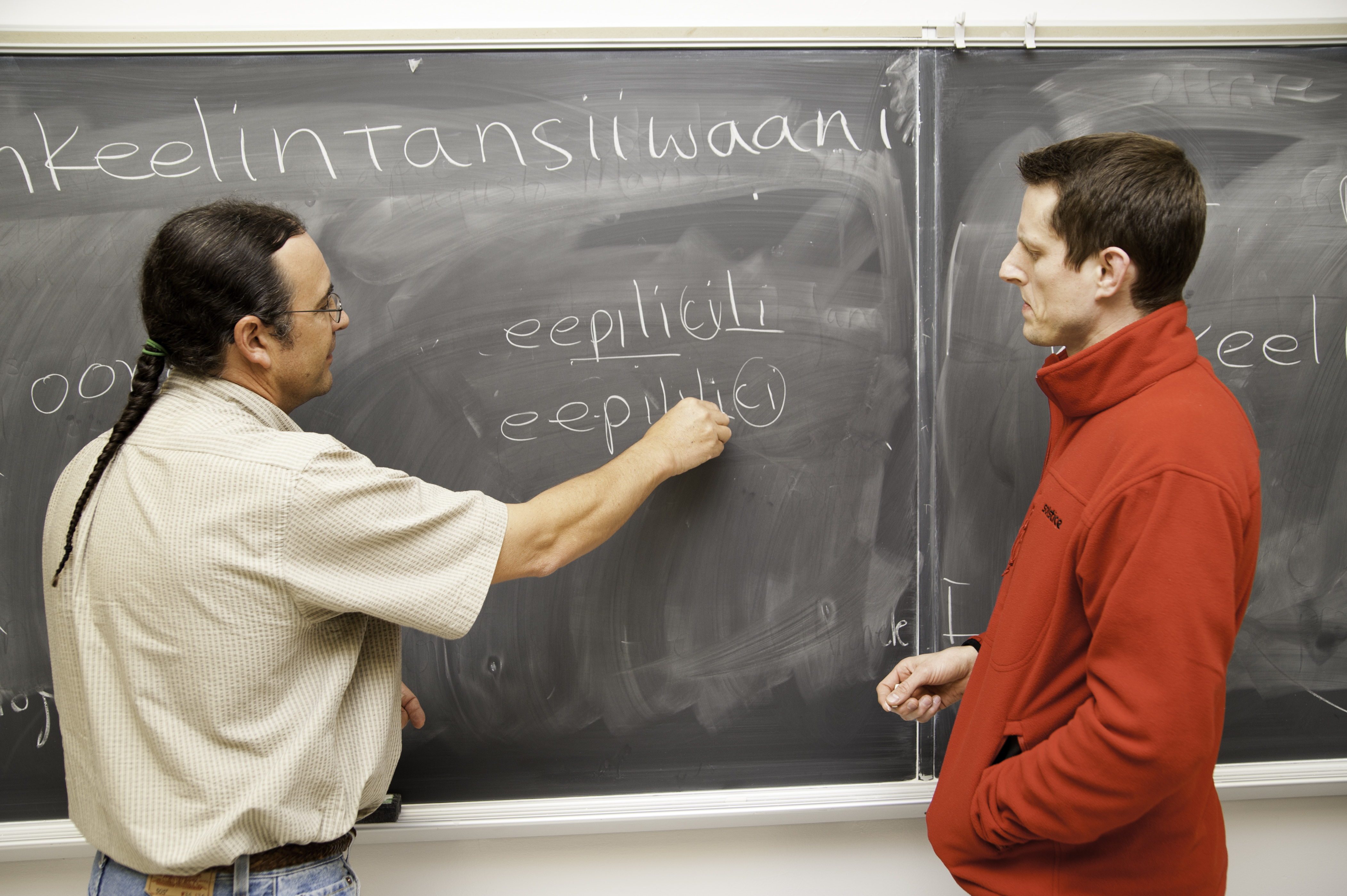 As a linguist and cultural preservationist, Daryl Baldwin has overcome a challenging conundrum:
How do you revive a language when there are no speakers?
Baldwin has dedicated his life to revitalizing the language and culture of his ancestors, the Miami Tribe of Oklahoma. After teaching himself the language, he has worked as the director of the Myaamia Center, a joint venture between the Miami Tribe and Miami University, to develop the culture- and language-based educational materials and programs for the tribal community.
Thanks to several grants and the publicity from Baldwin's recent designation as a MacArthur Fellow (popularly known as the "Genius grant"), the Myaamia Center receives collections of documents, completed research and occasional artifacts pertaining to the Miami Tribe's history.  These items can be jointly curated by Miami University and the Miami Tribe. Some of this valuable information, including research and reference materials completed by Myaamia Center staff, is made available to Miami University students and many across Ohio through OhioLINK's Library Catalog and Electronic Theses and Dissertations Center.
The Myaamia Center has a special partnership with the archives section at the Miami University Library — a charter member library of OhioLINK — and works closely with William Modrow, head of the Walter Havighurst Special Collections and Archives at Miami University Libraries, who spoke to the unique relationship between the tribe and the library.
"What makes this exceptional is that … the Myaamia Center has a direct involvement in the materials that are in our collection," Modrow said. "My experience with other institutions is we've collected things and they've just been sporadic pieces of Native American history that has no tie in to anything and anybody. So, this is wonderful. It expands the amount of materials the researchers have access to, not just in paper form, but also in verbal and contact form."
Before Baldwin began the Myaamia Center in 2001, previously the Myaamia Project, the last known speakers of the Myaamia language died during the mid-twentieth century. Like many tribes, the Miami Tribe government along with many of its citizens were forcibly relocated in the 1840s from their homeland. Through this process, there was a drastic decline in the preservation of language and cultural information. Because of the cultural shame and other social issues that came from that era, later generations of Miami citizens hid their heritage and did not pass it on. Baldwin described the program as part of a healing process for the tribe.
"It's not like there's another country we can go to practice who we are – this is our country," Baldwin said. "It's really challenging for tribes to figure out how to be in the modern world, how to preserve aspects of their language, their culture and, hence, their identity."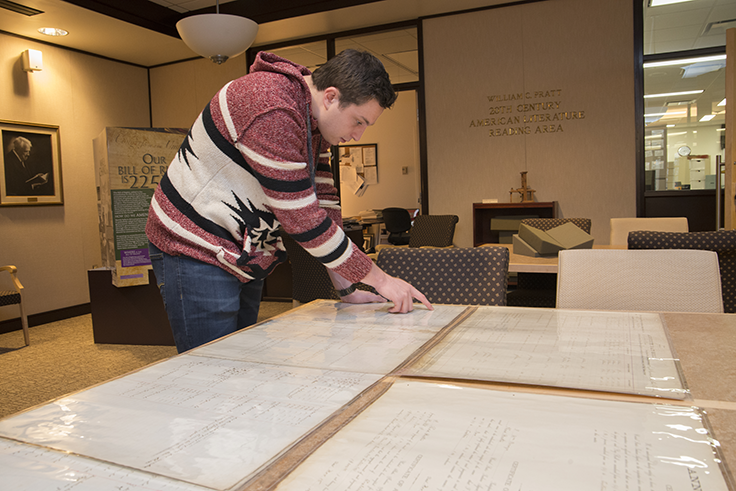 In fact, Baldwin has co-published research that suggests Myaamia students have better graduation and retention rates when they receive language and cultural education. The Myaamia Center teaches students who are citizens of the Miami Tribe of Oklahoma two semesters of Myaamia language and culture, two semesters of ecological perspectives and history and two semesters of modern issues, such as tribal sovereignty. The research efforts of those at the Myaamia Center are crucial to producing content for language and culture revitalization for the Miami tribe.
Titles such as Myaamia neehi peewaalia aacimoona neehi aalhsoohkaana = Myaamia and Peoria narratives and winter stories, edited and translated by David J. Costa, can be requested via OhioLINK's central catalog for delivery to OhioLINK and SearchOhio libraries, and the ETD Center has several open access documents for download on the topics of Myaamia lunar calendars, ethnobotany, and mapping.
 "That's where we rely really heavily on a very diverse interdisciplinary research team, a relationship with Miami University Libraries and the Myaamia collection that we established years ago," Baldwin said. "All these things are really important cornerstone pieces to what we do here."
###
Written by Audrey Carson