COLUMBUS, Ohio (March 8, 2017) – OhioLINK, a statewide consortium of 120 academic libraries distributed among 91 colleges and universities as well as the State Library of Ohio, welcomed a panel of experts, practitioners, and students to Otterbein University on March 6 to discuss the rising price of college textbooks, its role in both the cost of college attendance and the rate of student success, and how the state is addressing the issue through affordable learning initiatives. Included in the activities surrounding Ohio Governor John Kasich's 2018 State of the State address, the panel was co-hosted by the Ohio Department of Higher Education (ODHE) before a standing-room-only audience.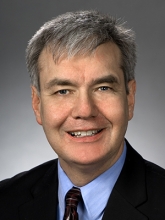 "In Ohio, it is our mission to make higher education as affordable and accessible as possible for all students, and that means looking at not only the cost of tuition, but also the cost of textbooks," said Department of Higher Education Chancellor John Carey. "Today's panel had valuable insight to consider as we move forward on the best ways to make textbooks available at an affordable cost."
The panel discussed affordable learning initiatives including open educational resources (OER) and the attendant sustainability issues, the ODHE $1.3 million Open Educational Resources (OER) innovation grant to 17 institutions, academic freedom and choice, inclusive access, and commercial textbooks. In 2017, 18 Ohio colleges and universities received $1.3 million from ODHE to promote adoption of affordable learning materials for the 20 highest-enrolled college courses.
"It was a packed room—both the audience and the panelists were highly engaged in the issue of affordability in higher education," said OhioLINK Executive Director Gwen Evans, who moderated the event and convened the panelists. "Making textbooks both affordable and useful is a multi-faceted issue that requires a multi-pronged approach, and it can't be done alone. Both an internal commitment and external partners are required to succeed."
Miami University student Annika Fowler made a critical observation, citing the importance of listening to students.
"Involving students in the conversation is the bottom line, because this is our money and it's at the heart of how can we afford our education." Fowler said. "I know (affordability) won't happen overnight, but we've made great steps. And the progress we've made by including students and making sure they're at the heart of the conversation is important."
As the director of instructional resources and assistant library director for the University of Wisconsin Stout, panelist Bob Butterfield leads a staff devoted to affordability.
"Whether it's at the campus level, department level, or state level, you need someone who has a real passion for affordability," Butterfield said. "These are the people who are going to make these programs work even when everyone else wants to quit."
At the University of Wisconsin-Stout, Butterfield's group oversees a program many states and campuses consider a model of higher education affordability. He said Ohio is on the right track because of efforts made by OhioLINK and ODHE.
"It's great to see a statewide move to affordability," he said. "One of my biggest takeaways from today is we all need to work together to provide messaging to work on common obstacles. We're all in it for the same thing and that's helping students. Ohio is on the right track, you're working together, you're finding common goals and you're taking care of students."
The panelists included Butterfield; Patrick A. Bennett, Franklin University's vice president; Kelly Broughton, assistant dean at Ohio University's Libraries; Dorey Diab, Ph.D., president of North Central State College; Alyssa Darden, Franklin University's director of learning and library resources; Gigi Meyer Escoe, vice provost for the University of Cincinnati; Annika Fowler, student and secretary for academic affairs at Miami University; Shanna Jaggars, Ph.D., director of student success research for the office of distance education and e-learning at The Ohio State University; and Sara Rollo, assistant professor at North Central State.
###
Established in 1992, the Ohio Library and Information Network (OhioLINK) is Ohio's statewide academic library consortium and serves more than 600,000 end users, with 120 libraries as full members. These libraries are distributed among 92 different Ohio colleges and universities. OhioLINK membership includes the State Library of Ohio, 16 public university libraries, 51 independent college libraries, 23 two-year college libraries, 16 regional campus libraries, eight law school libraries and five medical school libraries. A member of the Ohio Technology Consortium of the Ohio Department of Higher Education, OhioLINK provides a competitive advantage for Ohio's higher education community by cooperatively and cost-effectively acquiring, providing access to, and preserving an expanding array of print and digital resources, and by centrally hosting digital content.