As a mom, Ivy Carlsen looks out for everyone, from her five kids and her husband to her classmates at Washington State Community College (WSCC) in Marietta. As she juggles the roles of parent, nurse technician, and student, she uses any tool she can to save time and money.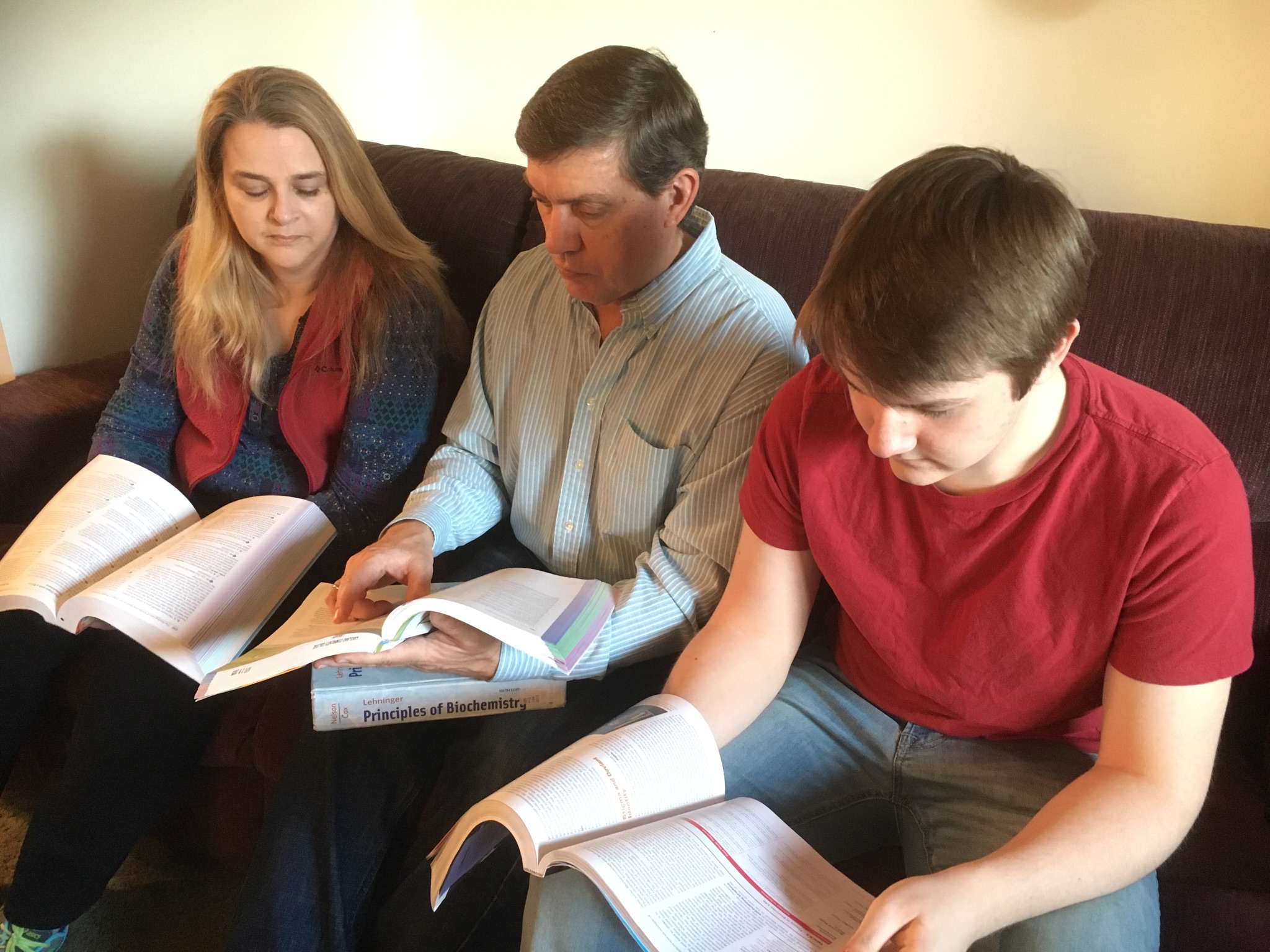 That's why she, her husband, and two of her children use OhioLINK to borrow textbooks instead of buying them. The statewide library consortium has resulted in significant savings – both in time and money – for the family. Carlsen estimated that the family has borrowed more than 50 textbooks through OhioLINK. This has saved the family more than $3,000 on the cost of course materials, based on an average price of $67 per item from the National Association of College Stores.
"You don't always have to go to Amazon.com and get your stuff. There's other ways out there to meet your needs," Carlsen said. "(OhioLINK has) almost everything we've ever needed."
Carlsen began taking courses at WSCC in 2011 and her husband followed in 2015 after their youngest child entered high school. Carlsen had been a stay-at-home mom but had dreamed of pursuing a career as an obstetrics nurse since her second daughter was born. It so happened that her husband was seeking a career change at the same time. He also chose to pursue nursing.
Both are set to graduate in May 2017. Carlsen has started working as a nursing tech in the obstetrics department of Camden Clark Memorial Hospital in Parkersburg, WV. As she juggled a new career, classes, and her kids' activities, Mary Lou Moegling, director of library services at WSCC, recognized Carlsen's need for OhioLINK.
"Borrowing OhioLINK books and textbooks has been a huge cost savings for this family of students," Moegling said. "I am grateful for OhioLINK for making this possible for them and our other Ohio students and faculty."
Carlsen credits Moegling for pointing her to the vast resources, both physical and online, OhioLINK provides.
"She's so attentive to the students and so helpful, and would do anything that she's capable of doing," Carlsen said. "If she can't do it, she'll find out who can."
The Carlsens often have 10 to 20 OhioLINK books checked out at a time among the four of them taking college courses. They will soon add a fifth student because Carlsen expects her daughter, a high school sophomore, will follow in her brother's footsteps, taking College Credit Plus courses for which she will need textbooks. They also make good use of OhioLINK's extensive journal collection to cite articles for class papers.
Carlsen not only looks after her own family, but she also looks out for those around her. When she is in class at WSCC or at the library, she makes sure others know that OhioLINK is available.
"If we happen to be at a computer together, I can actually show them how to access it and help them find articles," Carlsen said. "It's a huge tool."
###
Written by Audrey Carson