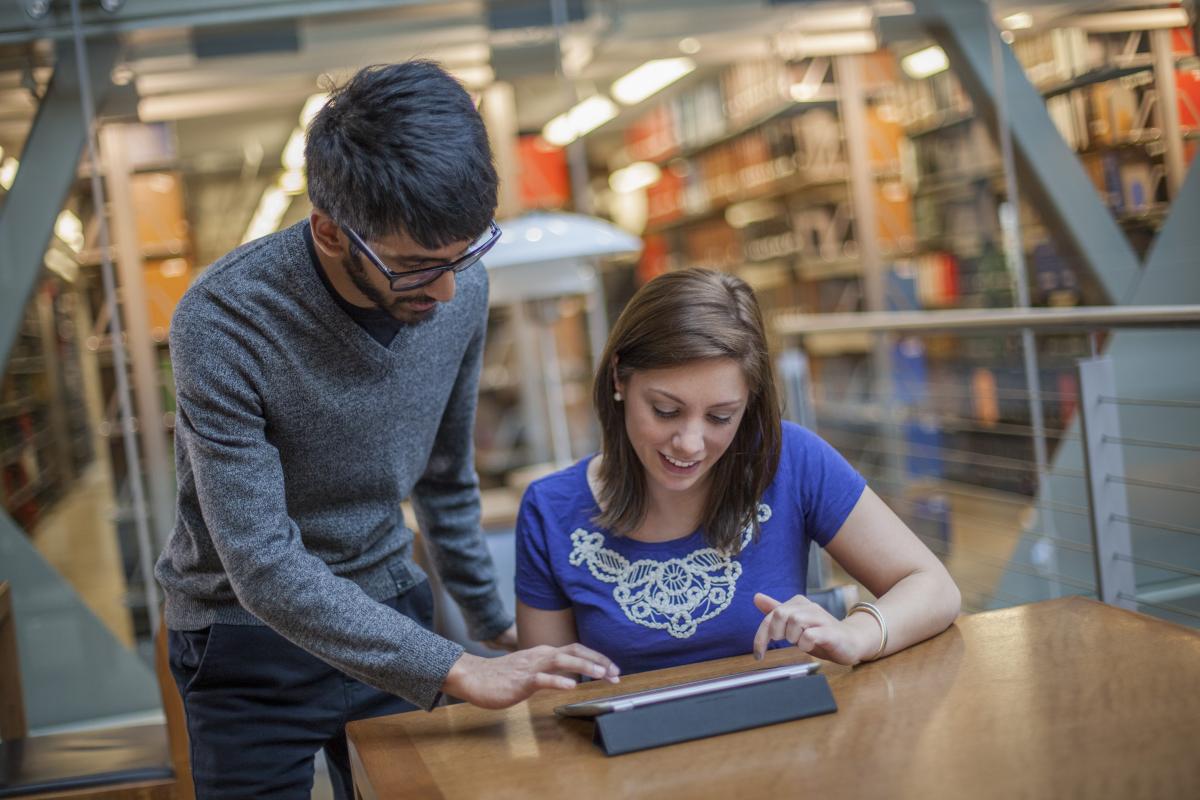 OhioLINK:  Your partner for academic success
A group of 88 Ohio college and university libraries, plus the State Library of Ohio, OhioLINK works together to get you information you need, whenever and wherever you need it.  Because your library is a member of OhioLINK, you get FREE and immediate online access to content that is:
Diverse: resources that span more than 44 million library items, 24 million journal articles, 200 thousand e-books, and 100 thousand theses and dissertations, plus streaming media.
Scholarly and peer-reviewed
Updated continuously
Six ways to get started now
Go to your library.  OhioLINK provides a wealth of resources; your library may have more.  Go to your library's website, or visit the brick-and-mortar library.  Bonus: Your librarians want to help you. Just ask!
Get materials fast - print and ebooks catalog.ohiolink.edu Search over 44 million items via the OhioLINK Library Catalog. Request books, periodicals, maps, music scores, audio visual materials and more. Pick them up at any OhioLINK member library. Instantly access OhioLINK ebooks. You can also use your valid institutional ID to borrow from member libraries in person.
Library closed?  Download articles instantly. journals.ohiolink.edu Quickly search across multiple subject areas using the Electronic Journal Center
Find subject-specific research at databases.ohiolink.edu.  Choose from more than 100 research databases to find articles in a specific subject area.
Access electronic book collections at ebooks.ohiolink.edu.  OhioLINK's collection of more than 200,000 e-books includes encyclopedias, dictionaries, and computer and technology titles.
Need a break? Request books and media from participating public libraries.  Look for the SearchOhio button in the OhioLINK Central Catalog to search and request materials from more than 40 public libraries in Ohio.
Additional Tips
Off campus access
You will be prompted for your campus ID information to access some resources.
Contact your library if you have any questions, do not know your ID information or are having problems logging in.
User advanced search options
You can make searches more effective by using advanced search options.
For assistance, ask your librarian or use the database's help function.
Renew often and return on time!
Renew materials via your library's website, unless another user has requested them.
Fines are charged for overdue OhioLINK books and library materials - return or renew on time!
More information is available
Has OhioLINK helped you? Let us know! #ohiolinkdelivers